The Hoyer Family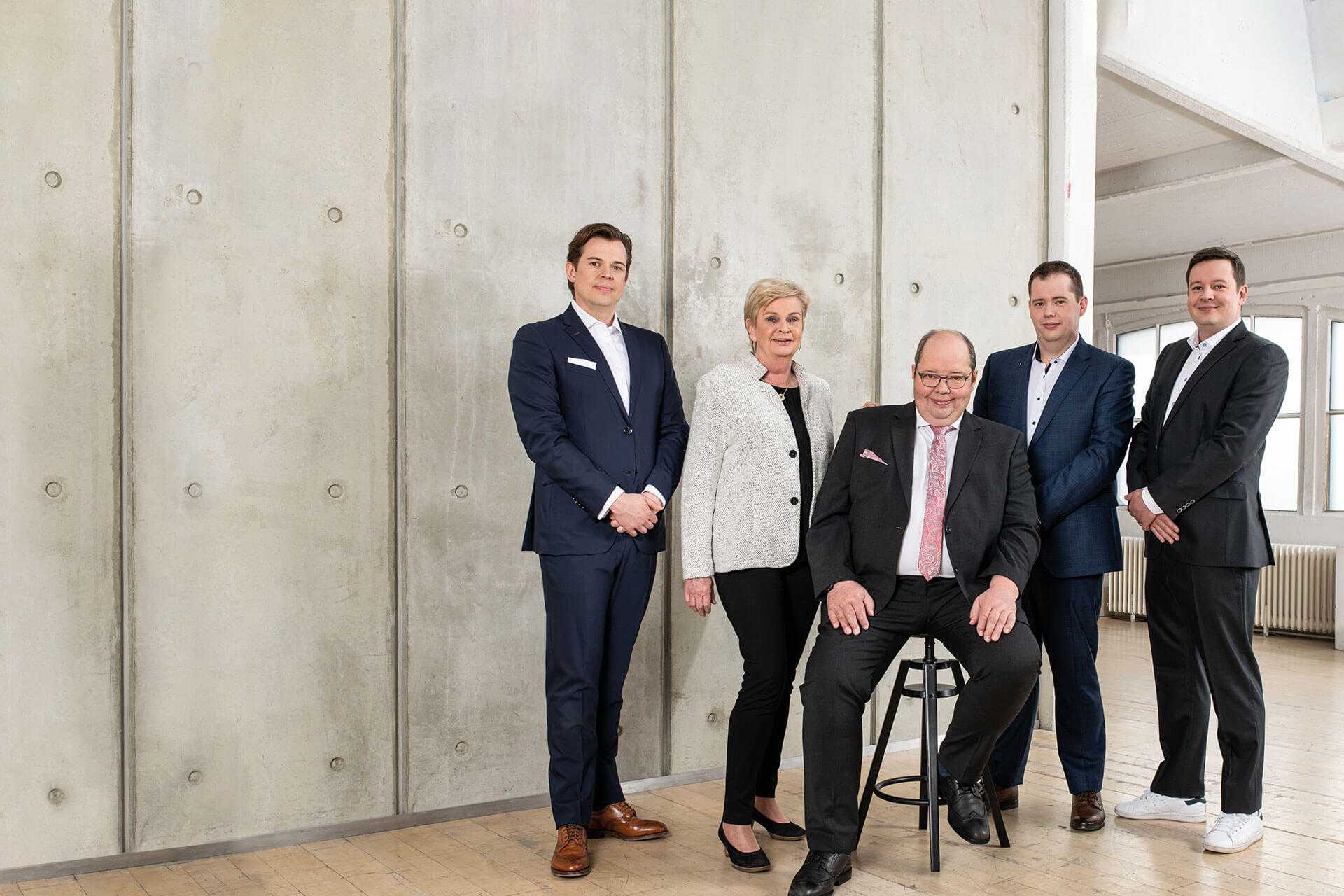 Our Team Spirit Today Remains as It Was Back Then
Now in its fourth generation, the group of companies continues to be managed by the Hoyer family and is constantly evolving: "Experience from the past teaches us to shape the future better, to remain humble, and to stand out through performance." These are fundamental principles that the company's founder, Wilhelm Hoyer, established back in 1924. And they remain valid even today.
After the Second World War, the second generation began when Wilhelm Hoyer entered the company. Together with his wife Lisa, he continuously expanded the business activities and the sales locations. Heinz-Wilhelm Hoyer, their eldest son, eventually took over the business and turned the company into what it is today: one of the largest independent and medium-sized mineral oil production and trading companies in Germany. He is leading the family business into the fourth generation together with his wife Ulrike and their three sons Thomas, Markus and Stefan: all three sons have taken on responsibility in their areas of the business and are working together with their parents to drive Hoyer's positive development.
Those in charge are always aware of one thing more than anything: the people at Hoyer are the most important part of the company's success. Back then, as well as today, our team spirit, shown through our high levels of motivation, resourcefulness and sense of responsibility, is considered a guarantee of our continued success. The family has no doubt at all:
if we are united, there is little we cannot do.
If we disagree, there is little we can do.
We completely agree.