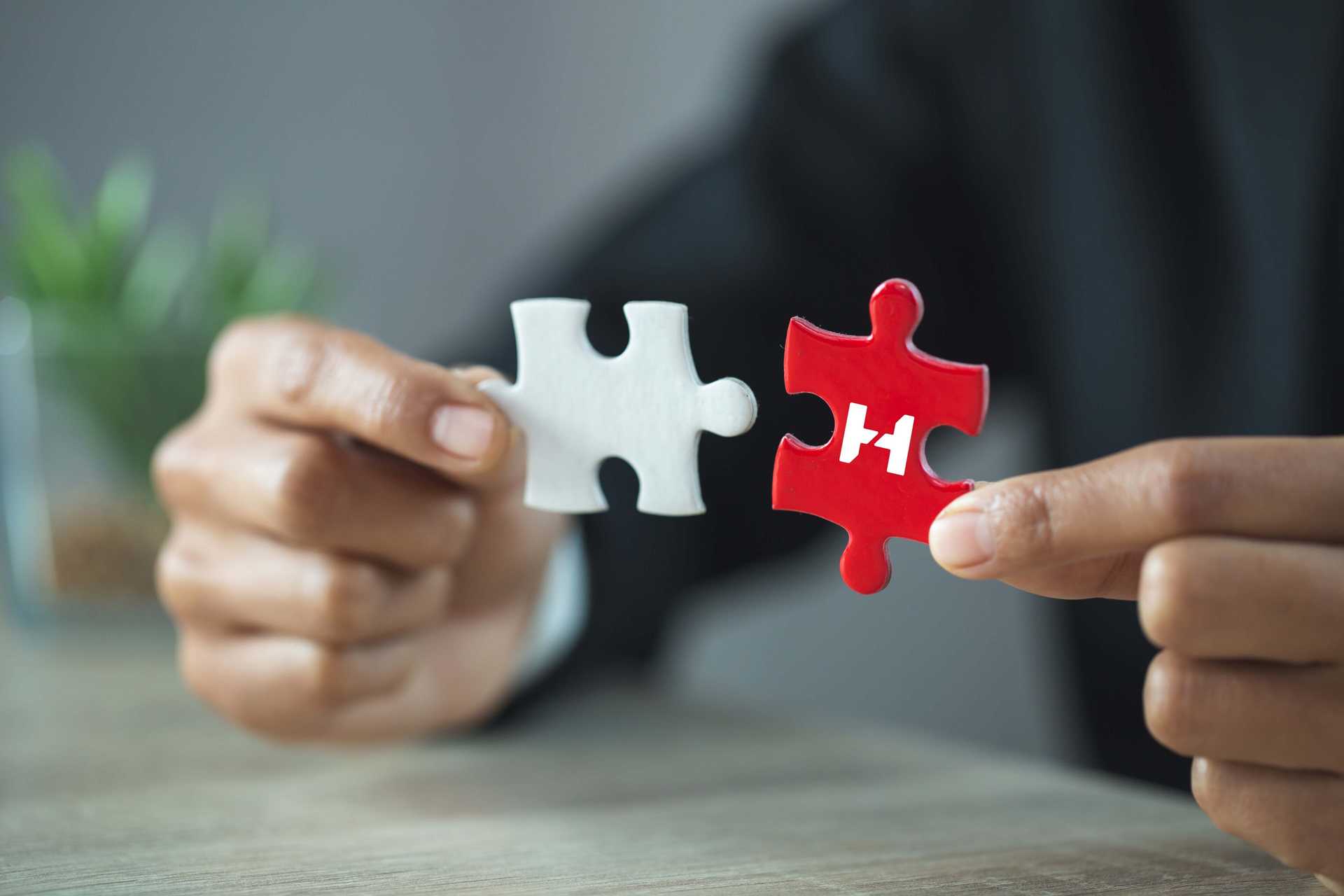 Company Portfolio and Collaborations
Our corporate family is involved in a wide range of different sectors of the economy, which complement each other perfectly. Hoyer invests in energy sectors and future technologies, as well as in service sectors.
Our Acquisition Focus
Established (fossil) fuels and lubricants
Renewable energies and fuels
Mobility and logistics solutions
Digitalisation and technology solutions
Venture capital/start-up shareholdings
Our engagements predominantly revolve around these five focus sectors. If your company is also active in one of these branches, or you have been commissioned by a company in these sectors, then this is already a first step in the direction of a possible collaboration.
3
Good Reasons to Become a Part of Hoyer
Customer Oriented
Hoyer has a long and traditional family history. Throughout our history, the customer has always been at the heart of everything we do. This continues to this day, and we will ensure that customers continue to be reliably supplied with the energy sources and services they require now and in the future. If the customer also plays a central role for you, or you need support in making the customer the focus, then you have come to the right place.
Support Via Shared Services
The constantly changing world means that decision makers have to think faster and more purposefully in different scenarios. More so than ever in this time of change, support on topics such as staff recruitment, supply, training, use of technology, access to investment opportunities, etc. can be invaluable and provide welcome relief. The Hoyer group of companies has extensive expertise in these areas and is happy to stand by your side as a partner. Hoyer's support also brings you the benefit of close networking between the different divisions of the company as well as its subsidaries.
Preserving Identity
Each company always brings its own culture and its own values. These should continue to exist even after the structured integration into the Hoyer corporate family. We will carefully interweave your corporate identity with that of Hoyer's and respect and preserve the uniqueness of your company.
Our Forms of Commitment
100 % Your company becomes a complete subsidiary of Hoyer, or your main assets (e.g. gas stations) are acquired as an asset deal.
Majority Shareholding (99 %–51 %) We hold the majority of shares in your company, and your company benefits from all the advantages of being a part of the corporate family.
Minority Shareholding We hold a minority of shares in your company and can jointly share our expertise.
Cooperations/Joint Venture Hoyer provides the resources needed (e.g. loans, technologies or supply contracts). Combining our respective skills to build a new company together is always a possibility. We are also happy to provide the necessary resources to support start-ups in their development opportunities.
Whether your company becomes part of the Hoyer corporate family by way of a share deal or asset deal, or we jointly choose another type of investment, your company's core identity remains at all times. Together we will identify and negotiate the format that offers the greatest benefit to all stakeholders.
Our Geographical Focus
Hoyer has its origins in Germany, but over the years we have expanded far beyond the German borders and maintain close ties with our customers and partners in most areas of the world. Nevertheless, we see our M & A focus being in Germany, Austria and Switzerland; as well as throughout Europe.