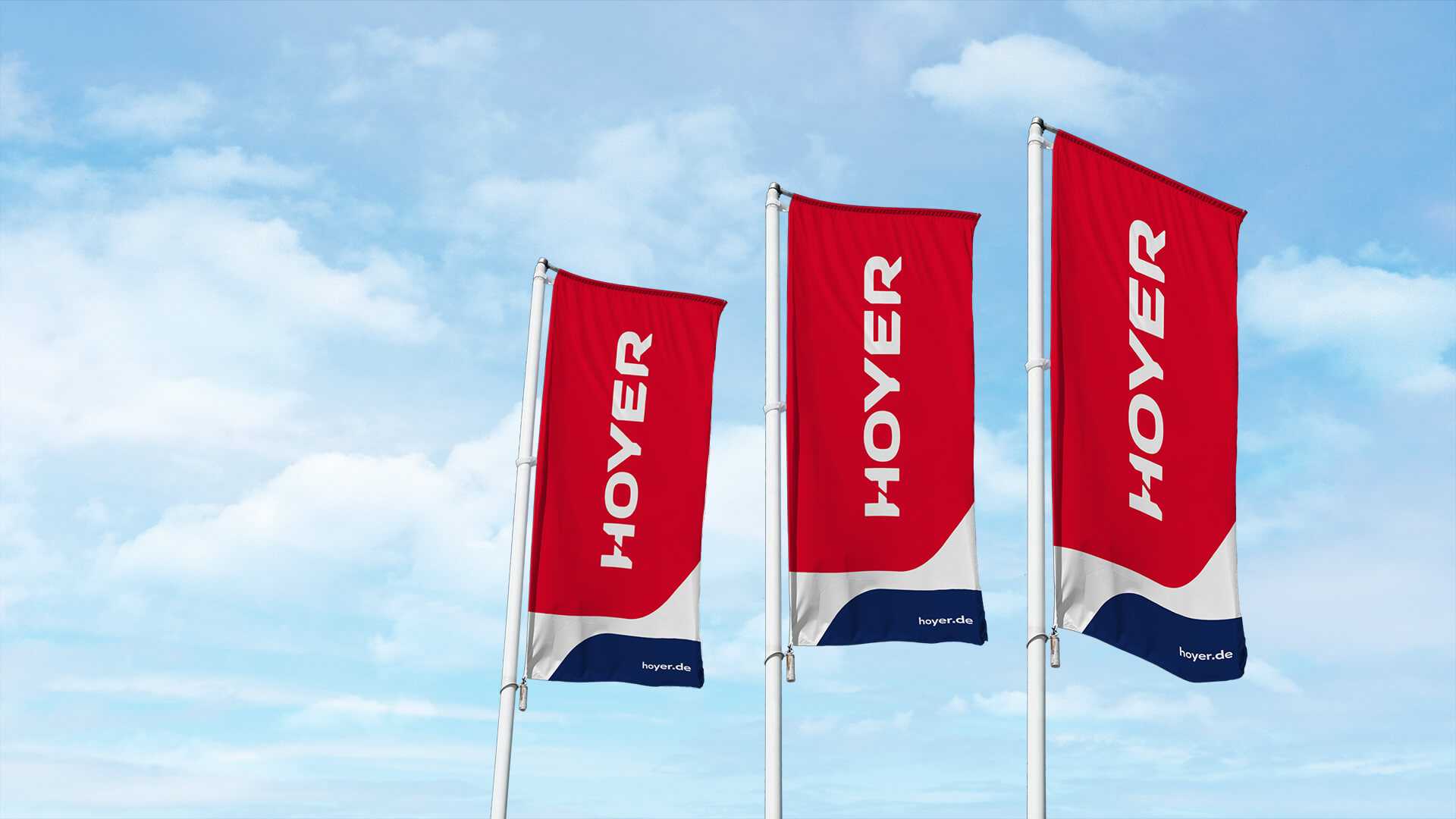 Today, Hoyer is one of the largest independent family-owned companies in the energy sector. The workforce of 2,300 employees at numerous strategically locations throughout the country ensures that we can provide our regular customers with a wide variety of products and appropriate advice.
Wilhelm Hoyer GmbH & Co. KG operates more than 250 of its own gas stations and, supplying end customers and trading partners with diesel, heating oil, petrol, liquid gas and wood pellets. With Hoyer Card, this network will expand to our partner filling station network, with around 3,000 additional stations in Germany and abroad, offering customers the greatest possible flexibility. The company's own fuel card offers cashless refueling and a wide range of additional optional service modules, from toll invoicing to breakdown service.
The Finke Mineralölwerk refinery produces high-quality lubricants (e.g., the house brand AVIATICON) for worldwide distribution, offers filling for customers as a white-label service on request, and is an active contract manufacturer for many companies. The company is also one of the largest manufacturers and international distributors of AdBlue® (Diesel exhaust fluid).
Hoyer Marine GmbH operates its own fleet of chartered bunker vessels to supply ships in various German ports with fuel and operating supplies. The product portfolio offers a range of specifications complying with current environmental standards. Hoyer Marine supplies the entire industry – from container vessels and cruise ships to private yachts and boats.
Hoyer Trading & Supply provides support in supplying of high-quality products so that we are able to offer the Hoyer group of companies customers the highest level of quality and security of supply at all times on as attractive terms. Our excellent global network and experienced traders have direct access to various tank storages and international logistics, which optimizes Hoyer's entire supply chain.
All throughout Hoyer's steady growth, the customer has always stood in the foreground. Our team of highly qualified, motivated and committed employees forms the basis through which we are able to provide an exceptional service.
The fourth generation of the owner family sees it as their task and goal to not only use all its strength to solidify and continue the success the company has had up to now, but also to carry it into the future and expand it sustainably, while never forgetting how it all began almost 100 years ago.
The customer is at the heart of all our activities, products and supply chain. ​"Committed to our tradition, aware of the responsibility".​
The World of Hoyer Includes
Finke Mineralölwerk GmbH
Hoyer G.m.b.H.
Hoyer Finanz GmbH
Hoyer Marine GmbH
Hoyer Marine Trading GmbH
Hoyer Trading & Supply GmbH
Hoyer Venture GmbH
Hoyer Verwaltungs- und Beteiligungsgesellschaft mbH
H.O.T. Hanseatic Oil Trading GmbH
Wilhelm Hoyer GmbH & Co. KG
Martin Knudsen Brennstoffe GmbH
Hoppe Mineralölhandel GmbH & Co. KG